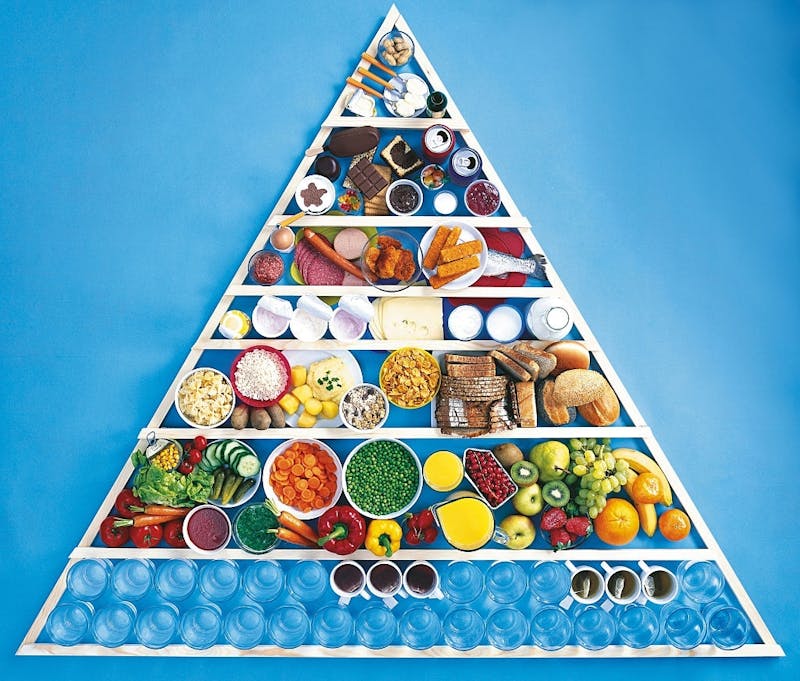 Food Pyramid for an Ovo-Lacto Vegetarian Diet
The preparation of the food groups with a content of similar macronutrients and an equivalent energy contribution obliges
9 months ago
Healthy Eating

The preparation of the food groups with a content of similar macronutrients and an equivalent energy contribution obliges
• Grouping the grains with the tubers (potatoes., sweet potatoes, yams, etc.) even though these are vegetables since their content in carbohydrates is much higher than the rest of the vegetables. Thus it is preferable to group them with grains that are the foods with the greatest carbohydrate content. 
This allows the preparation of servings that are equivalent in energy content.
• Milk products in this pyramid are divided into two groups. Milk and yogurt are in one group and 
cheese is in the other group. While yogurt is a food that is greatly recommended in an ovo-lacto 
vegetarian diet, aged cheeses should not be eaten frequently because of their high content in saturated fatty acids. In addition, both groups have different compositions of macronutrients and energy content.